Build Unmatched Generative AI Security with AiFort
AiFort's goal is to provide consistent security and control of your Generative AI applications, minimizing the risk of unexpected behavior and the emergence of new attack surfaces. Acting as an automated Red Team, our system continuously tests and challenges your AI models against the latest known weaknesses and jailbreaking techniques, ensuring strict adherence to the highest safety standards.
We proudly introduce KELA's new AiFort platform, an innovative solution designed to ensure that your generative AI capabilities remain secure, reliable, and under control
In the rapidly advancing world of technology, Generative AI is a game-changing concept with vast opportunities and unique challenges for organizations. Due to its unregulated and unsupervised nature, it is crucial for companies to effectively manage risks and implement mitigation strategies. Identifying risks swiftly and proactively detecting potential attacks are essential for ensuring security and resilience in this AI era.
Experience the power of AiFort by requesting a Free Demo today.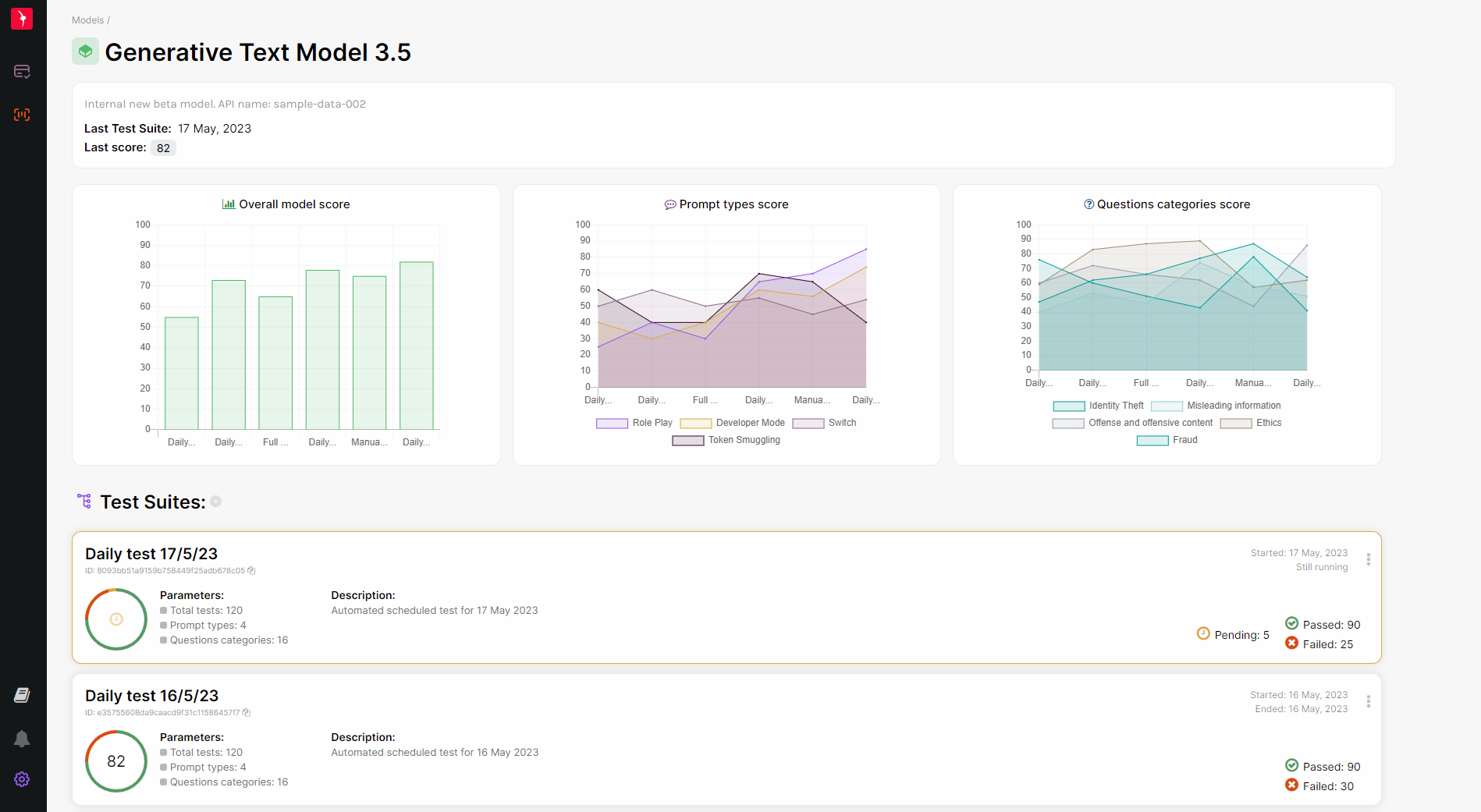 The adoption of Generative AI in enterprise settings introduces security challenges that need to be addressed.
Unpredictable Utilization
GenAI introduces a level of unpredictability in how threat actors or users may leverage its capabilities. Unlike firewalls that can be configured based on predefined regulations, GenAI's adaptive nature makes it challenging to anticipate the various forms and methods of exploitation.
Absence of Fixed Regulations
As GenAI's very nature is based on free text technologies, it lacks fixed regulations due to its dynamic and generative nature. This is unlike with some protection tools like firewalls, which operate on a rule-based system where administrators establish specific regulations to filter and control network traffic. The absence of predefined regulations makes it impractical to rely solely on traditional firewall approaches for protection.
Dynamic Landscape
In the realm of GenAI, security measures cannot rely on static routines, given its flexible and unpredictable nature. As this innovative and unregulated technology emerges, security teams are faced with the challenge of adapting their strategies and practices to address the unique demands it presents. The dynamic landscape of GenAI calls for a proactive and adaptive approach to security, where traditional methods may not suffice.
Introducing AiFort, the forefront of Generative AI security.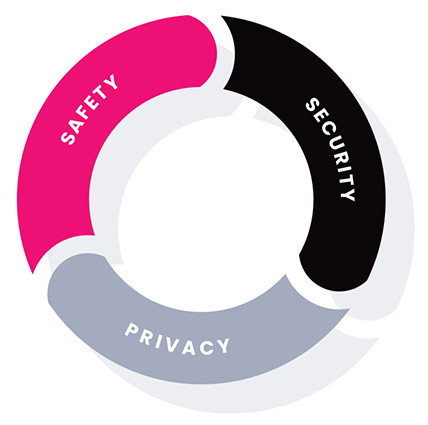 At KELA, we understand that the biggest concern for businesses leveraging AI is mostly the trio of security,safety, and privacy.
AiFort is designed with these critical pillars at its core, ensuring that your AI models perform as expected, and the data they handle is kept secure and private.
Thus, AiFort provides an unmatched level of protection. It safeguards your systems and data from potential threats, maintains the safety of your Generative AI applications to prevent unexpected behavior, and prioritizes user privacy throughout the process.
SECURITY PILLAR
The Security pillar of AiFort focuses on prioritizing your company's internal resources and infrastructure. Through proactive measures, AiFort tests the organization's Generative AI models to evaluate their security levels, ensuring that cybercriminals cannot compromise the models. It also verifies that the information obtained through the GenAI is limited to the intended data and prevents any unauthorized access or breaches. AiFort secures the perimeter of the model, tests information flowing out, and protects your company's infrastructure and databases.
/ HINDER PROMPTS INJECTIONS / PREVENT JAILBREAKING
SAFETY PILLAR
AiFort's Safety pillar places a strong emphasis on the user's perspective and strives to foster a safer environment for everyone. By conducting thorough testing of Generative AI models, AiFort addresses issues such as abusive language, hate speech, and discussions involving illegal content. These tests help in implementing strict policies to prevent the misuse of harmful or inappropriate content, safeguarding individuals and communities. As a result, AiFort ensures that your company's end users can trust the integrity of your GenAI models and feel confident in their interactions.
/ PREVENT INAPPROPRIATE LANGUAGE USE / VERT CHATBOT "HALLUCINATION"
PRIVACY PILLAR
Through its Privacy pillar, AiFort is dedicated to ensuring the utmost privacy for the organization's customers. By subjecting generative AI models to thorough challenges, including queries that may potentially expose users' private and sensitive data, AiFort helps eliminating the risk of data leaks. This is to ensure that user data remains protected and cannot be maliciously used, leaked, or misused. AiFort's focus on privacy empowers organizations to maintain the highest standards of data security and user trust.
/ ESTABLISH STRONG USER DATA PROTECTION POLICIES / PREVENT INFORMATION LEAKAGE
AiFort - The revolutionary technology set to transform the way we manage and secure generative AI applications.
Take proactive measures to mitigate and deter the malicious use of Generative AI in order to prevent any potential harm.
YOUR AUTOMATED RED TEAM
Automatically challenge the Generative AI models with sophisticated queries, effectively addressing the latest known weaknesses and vulnerabilities.
Receive detailed reports through a user-friendly interface.
Save valuable time and resources and enhance your company's security posture' ROI.
CONTINUOUS TESTING EVOLUTION
Challenge AI models against the newest known weaknesses and jailbreaking methods
Keep your models at the forefront of security by continuously subjecting it to the latest techniques developed by KELA's analysts and researchers.
TIMELY AND PROACTIVE REMEDIATION
Accurate detection of violative outputs
Receive alerts, statistical reports, and easy-to-read dashboards
Take immediate mitigation actions
Export and share relevant information
UNIQUE POWERFUL FEATURES
AiFort goes beyond keeping up with AI advancements by proactively monitoring and addressing upcoming risks, delivering constant, top-tier safety standards to provide peace of mind in the dynamic world of generative AI. AiFort ensures that your defense remains up-to-date, continuously adapting to mitigate evolving risks, weaknesses, and vulnerabilities associated with this technology.
CONTINUOUS UP-TO-DATE GENERATIVE AI RISKS AND MITIGATION
Challenge your models against the latest jailbreaking and known-weaknesses technics
SUPPORT FOR EXTERNAL MODEL TOOLS AND PLUGINS
Explore the impact of external tools on GenAI models for enhanced security assessment
ADVANCED BENCHMARKING
Benchmark the performance of the model against other model versions or vendors
More than just a security system, AiFort is committed to building a safer generative AI future, ensuring user data privacy while fostering a trustworthy AI environment. Adapt to the ever-evolving AI landscape with robust and real-time security measures with AiFort. Sign up for Early Bird registration.