Live Product Tour
Live Product Tour
Introducing KELA's Newest modules
Identity Guard
& Threat Actors
Tuesday • Dec. 5 • 10 AM EST / 3 PM GMT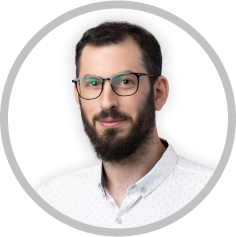 Raveed Laeb
VP Product @ KELA
Explore the Strength of Proactive Defense: Join Our New Modules Tour!
Take a 30-minute exploration with us as we introduce the latest additions to KELA's cutting-edge portfolio – the Identity Guard and Threat Actors Modules. In this concise product tour, Raveed Laeb, KELA's VP of Product, will be your guide, offering insights into the advanced features and capabilities of these groundbreaking modules.
Discover Threat Actors Module: Analyze and fortify defenses with a unified view of a threat actor.

See it in Action: Explore advanced filters and targeted search capabilities.

Ease of Use: Get acquainted with an intuitive interface and easy onboarding process.

Learn about Identity Guard Module: Proactively protect against compromised credentials and ensure immediate action.

Webhook Integration: Explore webhook capabilities for prompt and targeted alerts.

Benefit from KELA Experts' Insights: Learn how to leverage KELA's Cyber Intelligence Center's recommendations.

KELA's Holistic Solution: See how the new modules complement KELA's CTI platform.