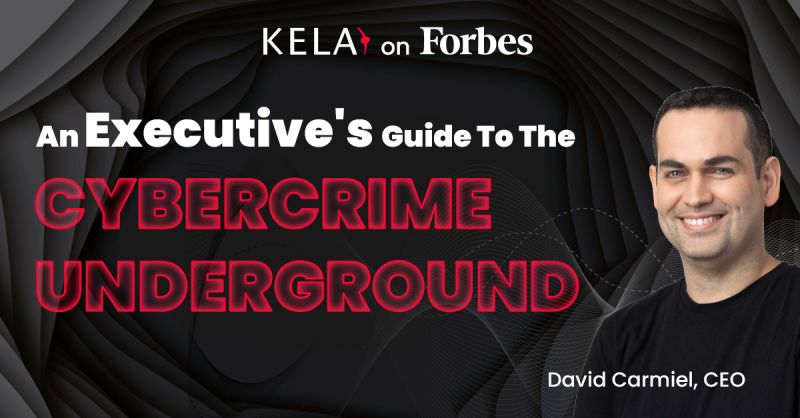 David Carmiel, KELA's CEO
In recent years, the cybercrime underground has become increasingly sophisticated and profitable by preying on vulnerable organizations. As a result, security leaders must gain visibility into what happens in this underground network of illegal activity to protect their organizations from emerging threats and accurately assess their risks. In this article, I will explore the current state of the cybercrime underground, including its definition, motivations, actors and methods. I will also provide recommendations for security leaders on defending their organizations against emerging threats.
The cybercrime underground is a term for virtual sites, methods, platforms and tools with which threat actors congregate and communicate to sell their ill-gotten gains and purchase criminal services and products.
Online forums are an illustrative example of where threat actors conduct illegal commercial activities. Forums provide an effective platform for threat groups, their peers and their potential customers to discuss tactics, technologies and procedures. These virtual venues allow criminals to recruit talent and engage in illegal commerce.