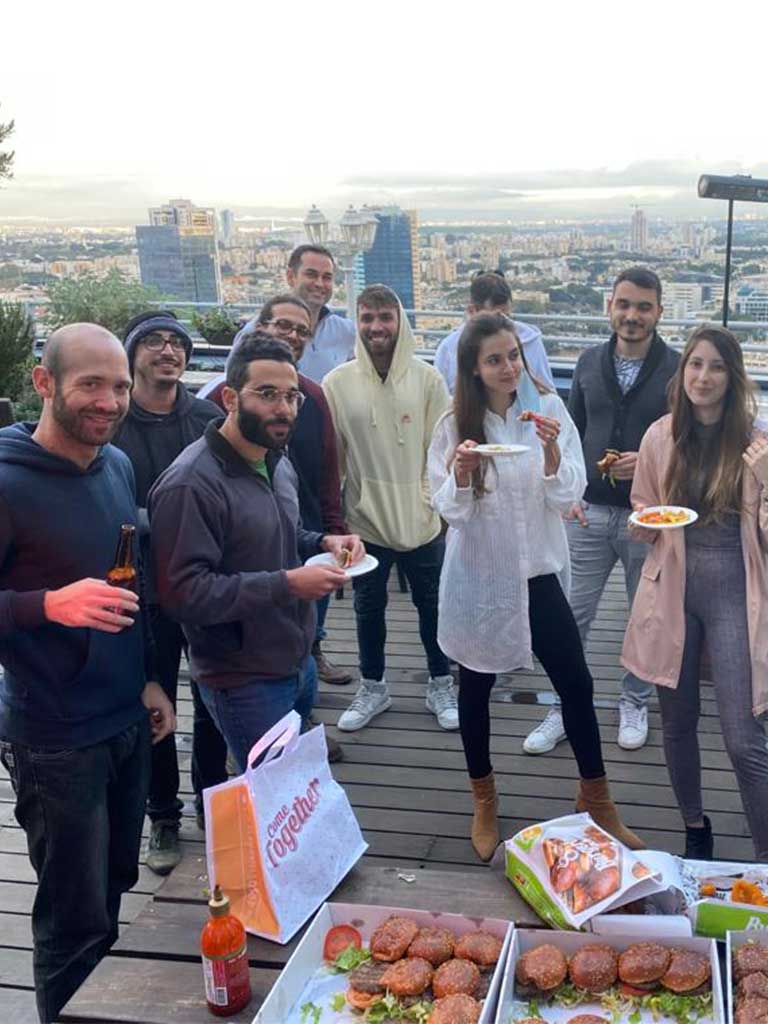 Our

People
Join some of the brightest, most talented individuals in the cyber threat intelligence industry – we guarantee you'll learn something new every day. We're a team of more than 80 people (and growing) striving to provide the best service through independent work and team effort.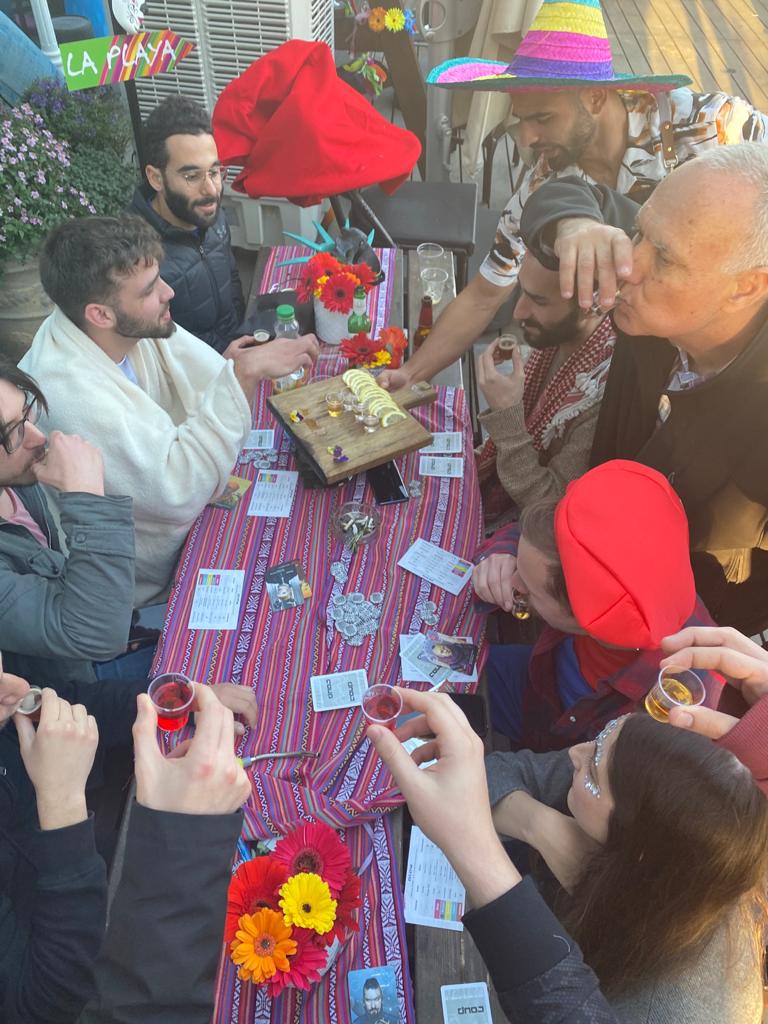 Our

Culture
KELA is a family. We believe you do your best work when you're having fun! Come work with us and enjoy our daily happy hours, weekly drum or guitar lessons, coffee breaks on the sunny deck, spontaneous BBQ & wine lunches, and much more!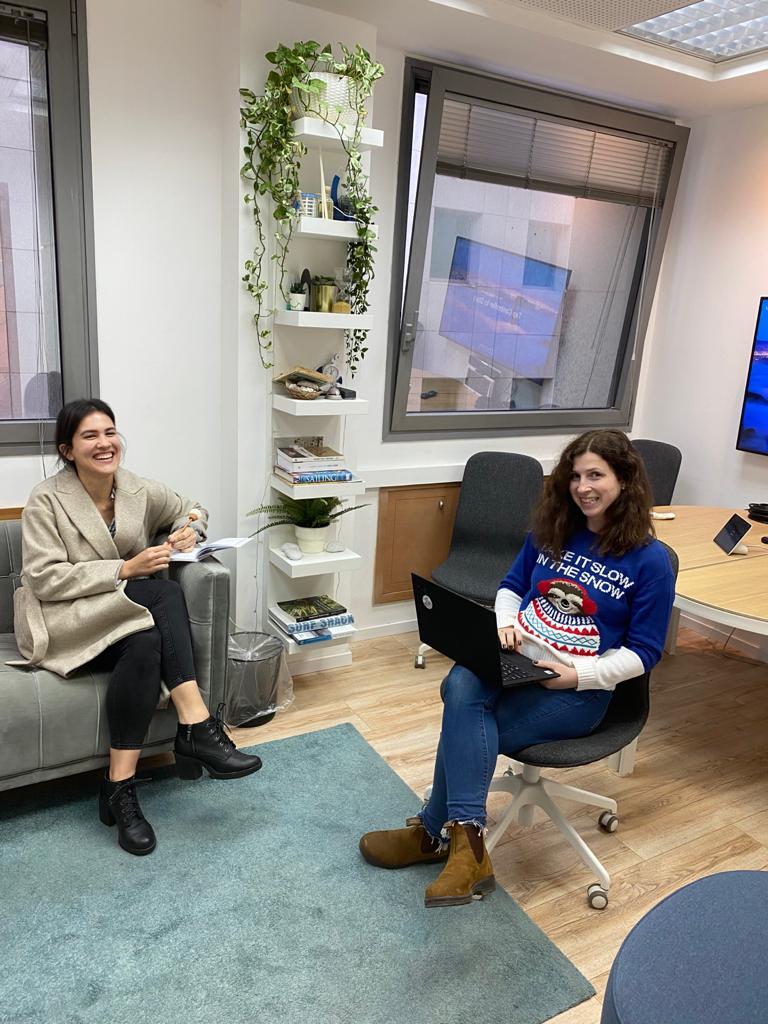 Our

Offices
Our headquarters are located in the heart of Tel Aviv and featuring a stunning deck overlooking the city. The kitchen is fully stocked with unlimited cold, hot, and alcoholic drinks, ice cream, and plenty of delicious treats to keep you energized throughout the day. But that's not it! You can also find us in Tokyo, London, New York, and San Francisco.
Current Opportunities
Engineering Team lead
KELA helps organizations worldwide uncover and neutralize their most relevant cybersecurity threats coming from the hardest-to-reach places on the internet.
We are looking for a highly motivated, engineering team lead, to join our engineering group in building our product. Our engineering team is small enough that you can have a significant impact on the product and the company.
As an engineering team leads you will make a critical contribution to shaping and developing our products, from design to implementation of a microservices system, and a modern web frontend.
Technology Stack: JavaScript (NestJS, Angular), C# (.Net Core), MongoDB, Elasticsearch, MySQL, Kubernetes, AWS, Jenkins and more.
If you are someone with a passion for leadership and delivering technical solutions with great business impact, you may be the one!
Software Engineer
KELA helps organizations worldwide uncover and neutralize their most relevant cybersecurity threats coming from the hardest-to-reach places on the internet.
We are looking for a highly motivated, software engineer, to join our engineering group in building our products. Our engineering team is small enough that you can have a significant impact on the product and the company.
As a software engineer you will make a critical contribution to shaping and developing our core pipeline – the data collection and ingestion pipeline, from design to implementation of a microservices system, and a modern web frontend.
Technology Stack: Angular, C# (.Net Core) / TypeScript (NestJS), MongoDB, Elasticsearch, MySQL, Docker, Kubernetes, AWS, GitHub and more.
If you are someone with a passion for delivering technical solutions with great business impact, you may be the one!
Customer success manager- United States (Remote)
Job location: United states.
Sales Engineer – Spanish speaker
KELA, the global leader in actionable threat intelligence, is looking for a new Sales Engineer to join the Sales Engineering team. We are seeking an individual that has a proven track record of working in this type of role. Occasional international travel will be required.
Job location: Tel- Aviv.